Collections
Discover our signature collections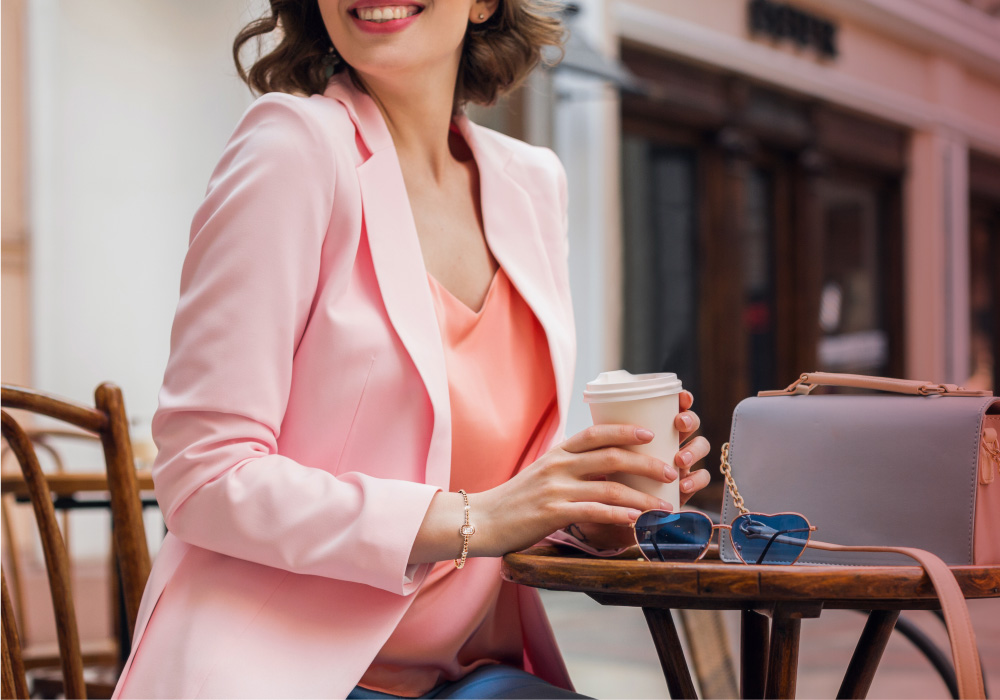 Oubharia Essentia Collection
The Oubharia Essentia collection was designed and crafted to embrace the free spirit and rejoice the youth within! This collection features minimalistic statement pieces that are delicately made using a traditional method of crafting hollow gold beads in 18k gold and set elegantly with round and baguette diamonds.
SHOP NOW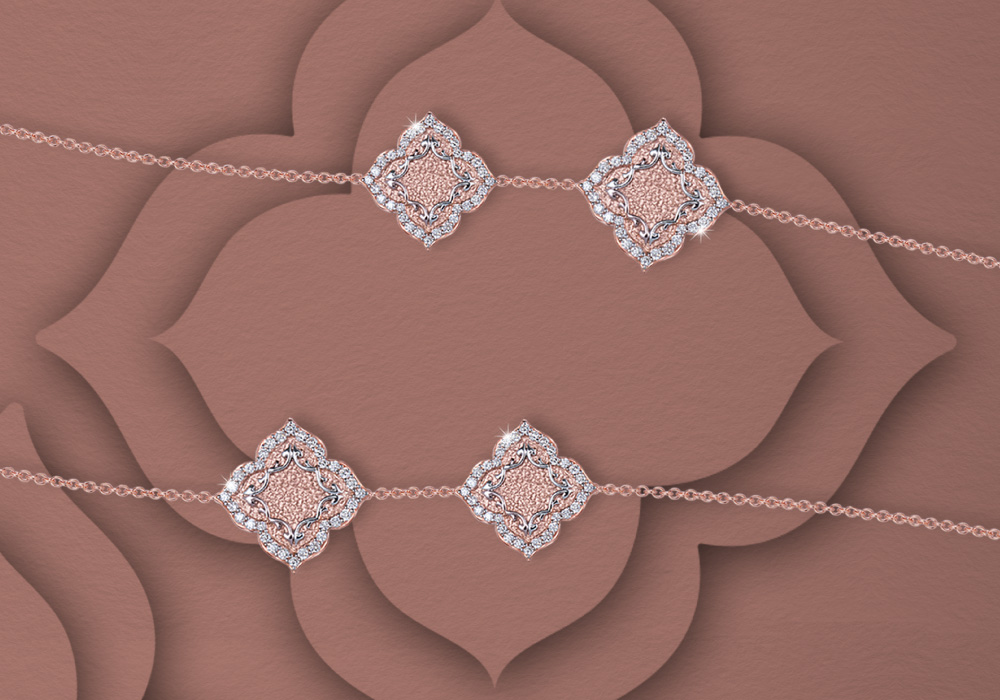 Ruhi Gestures Collection
Experience the true art of craftsmanship and allow Devji Aurum to be a part of your celebrations with our Ruhi Gestures collection, a creative fusion that is classic and contemporary in design. Influenced from the iconic floral motifs from our Ruhi collection, discover all the statement pieces from this collection made in 18k rose gold.
SHOP NOW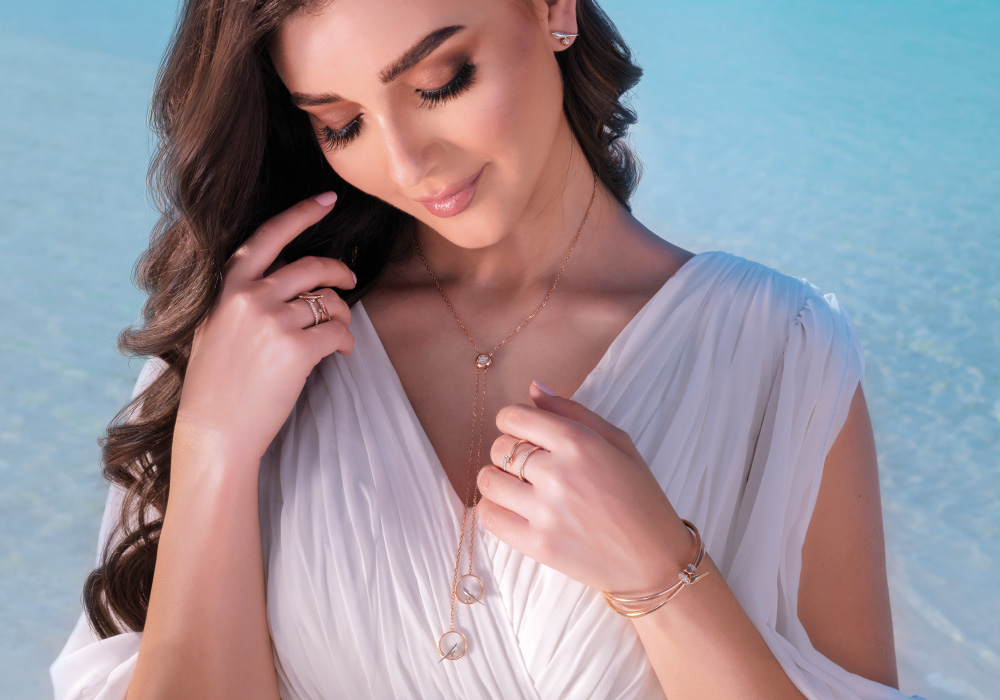 Rafrafa - The Art Collection
Rafrafa is Devji Aurum's first series in its Art Collection, launched in collaboration with renowned Bahraini sculptor and artist, Khalil Al Hashimi. Inspired from the artist's monumental bird sculpture, the collection is a translation of an iconic dialogue between the colossal world of sculpture and the delicate world of jewellery.
SHOP NOW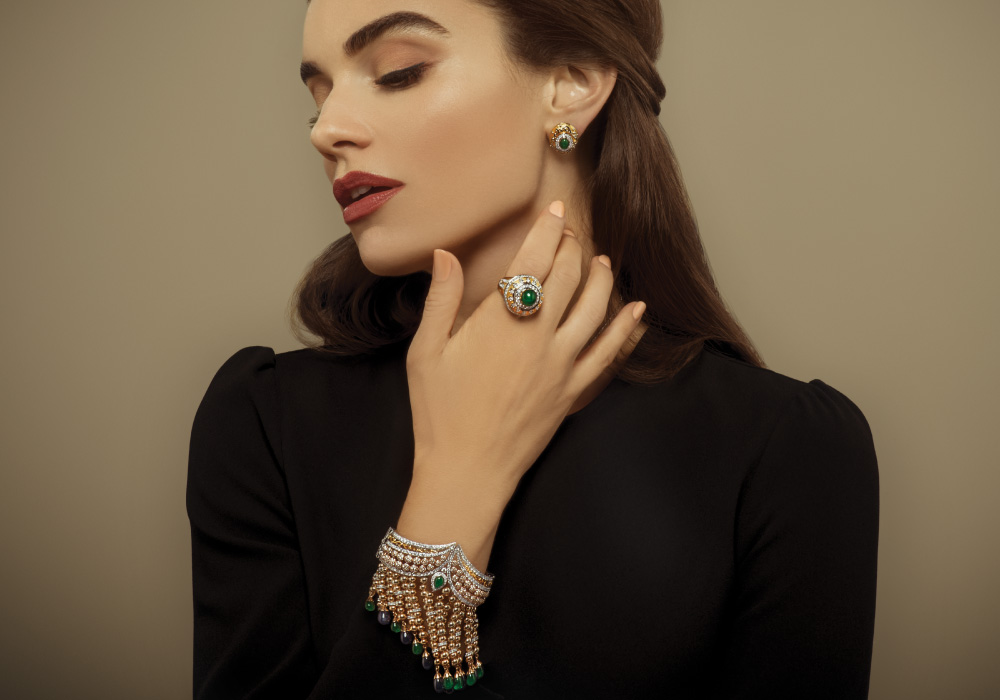 Ruhi Collection
The signature Ruhi Collection is an extensive line that spans over two decades and encapsulates the brand's rich legacy of exquisite artistry and ethnic luxury. The collection highlights only the highest-grade handcrafted gold skins, diamonds, unique precious and semi-precious gems, resulting in exclusive masterpieces and statement creations, with each piece carrying a distinctive story.
BOOK AN APPOINTMENT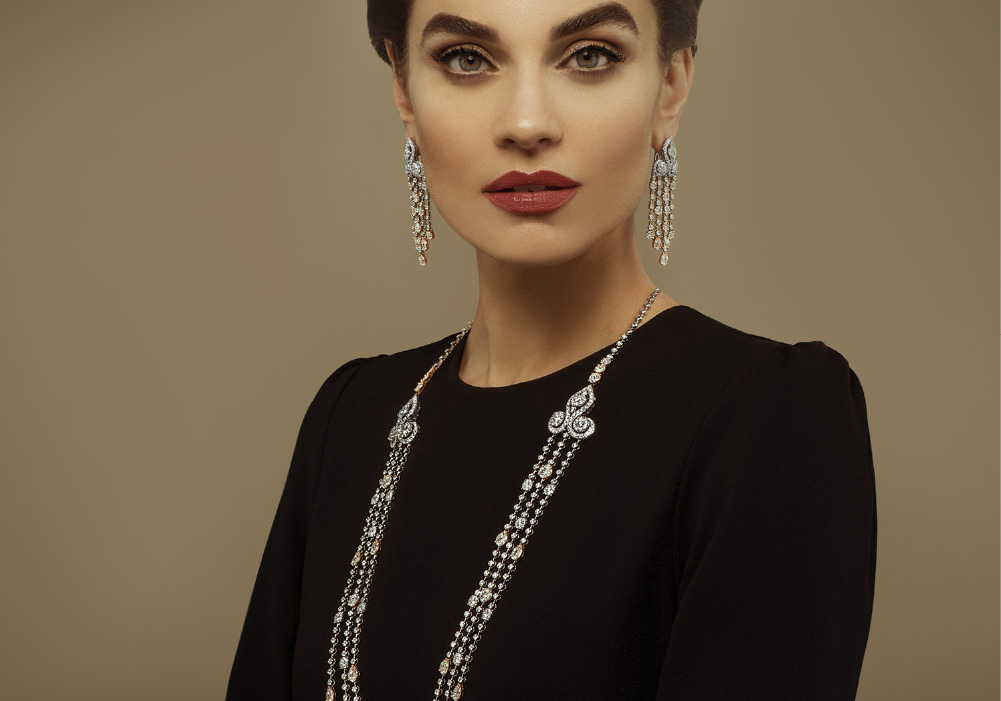 The Allure Collection
The Allure Collection consists of long dazzling diamond necklaces set with baguettes, rounds, and other fancy diamonds, beautifully draping down from the neck to the navel. This collection stands out due to its dramatic drop and setting style, making it one of Devji Aurum's finest statement collections.
BOOK AN APPOINTMENT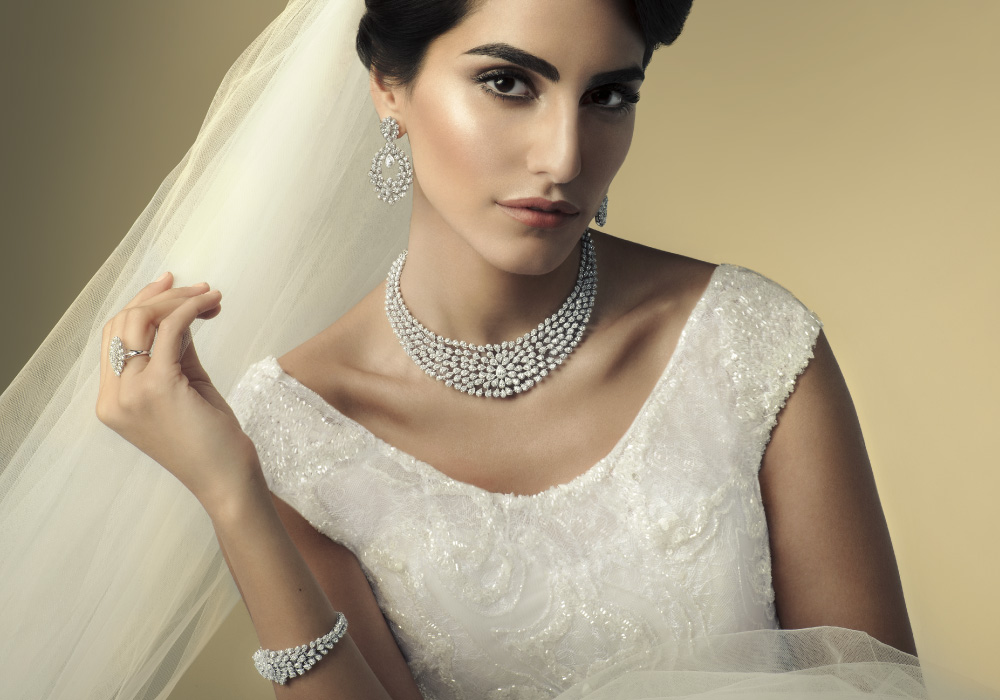 The Bridal Collection
Throughout generations, Devji Aurum's brides have been celebrated with passion. Mastered with world-class design and setting, each piece from the Bridal Collection glorifies age-old rules of proportion and style. In the process of creating these heirloom masterpieces, we identified our brides to be the Aesthetic, Articulate, Elegant, Exclusive, and the Classic Bride.
BOOK AN APPOINTMENT
Customer Endorsement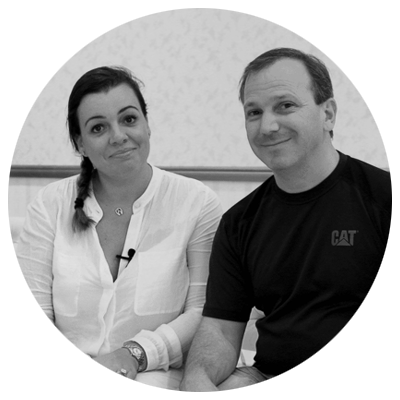 What they Say
We've been buying our jewelry from Devji Aurum for 10 years; from our engagement ring to our wedding rings. They can custom make the jewellery to fit your standards and expectations. We've had a fantastic experience.
MR. AND MRS. WUEST
What they Say
Devji Aurum designs are specific and strictly artistic. I've built a strong connection with them that guarantees I've wont go to any other jeweler and that satisfies me forever.
MS. NOOR ALAWI
What they Say
I like Devji Aurum's diamond collection, the way they shine and glisten. I have friendly relationship with their staff and their service is wonderful.
MS. NOOF SALMAN ESBAI
What they Say
I wear most of my daily jewellery from Devji Aurum and I really love their work. There is a story, passion behind every jewelry they make
DR. HALA AL SAYED
Experience Devji Aurum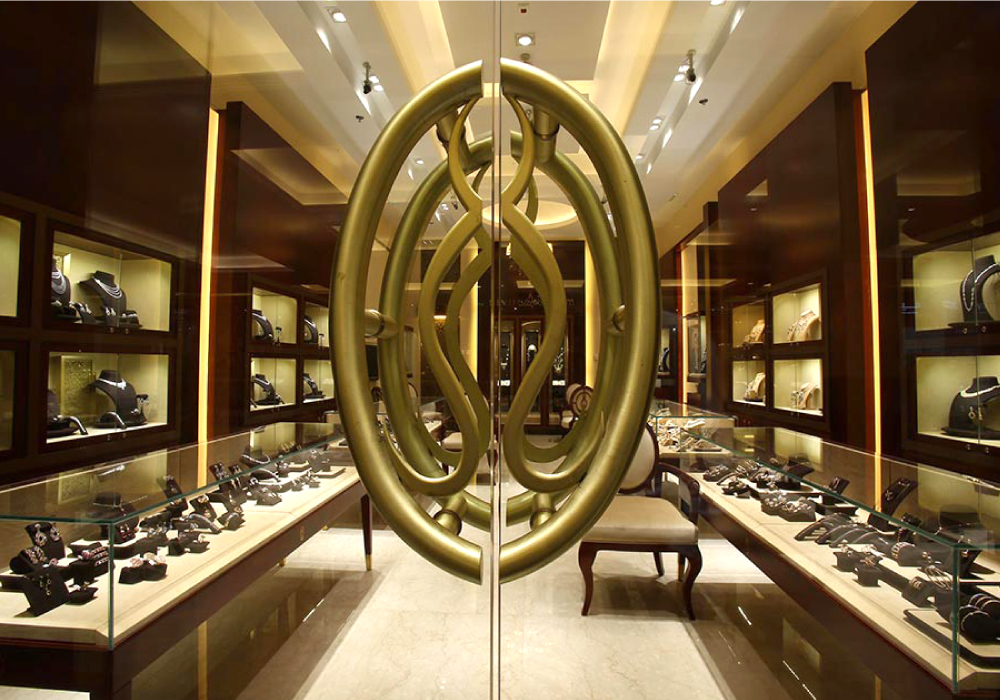 The Aura of Arabia
Experience the aura of Arabia when you visit us at our boutiques located in esteemed locations at the Kingdom of Bahrain and United Arab Emirates. Discover our diverse range of handcrafted collections from Bridal, Ruhi, Trends, Art and the Oubharia series, each narrating a spellbinding story, indulging the senses and captivating the imagination.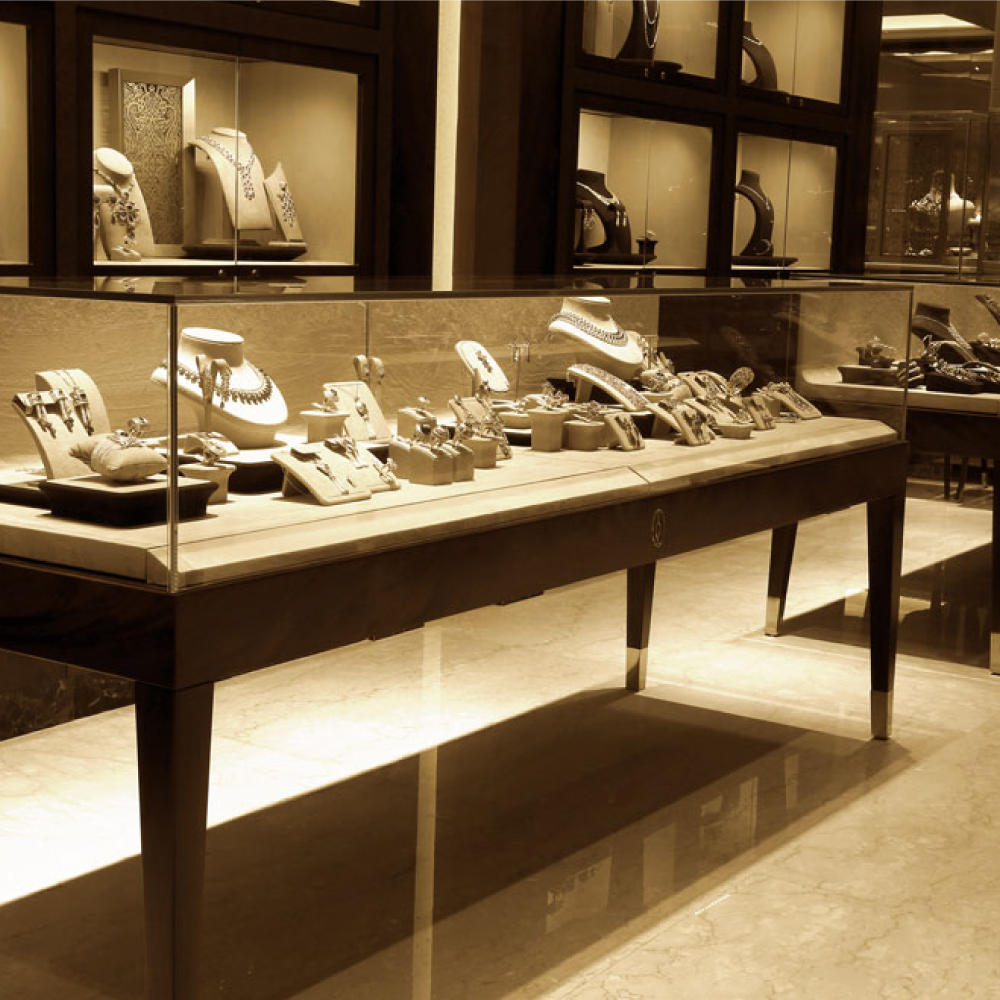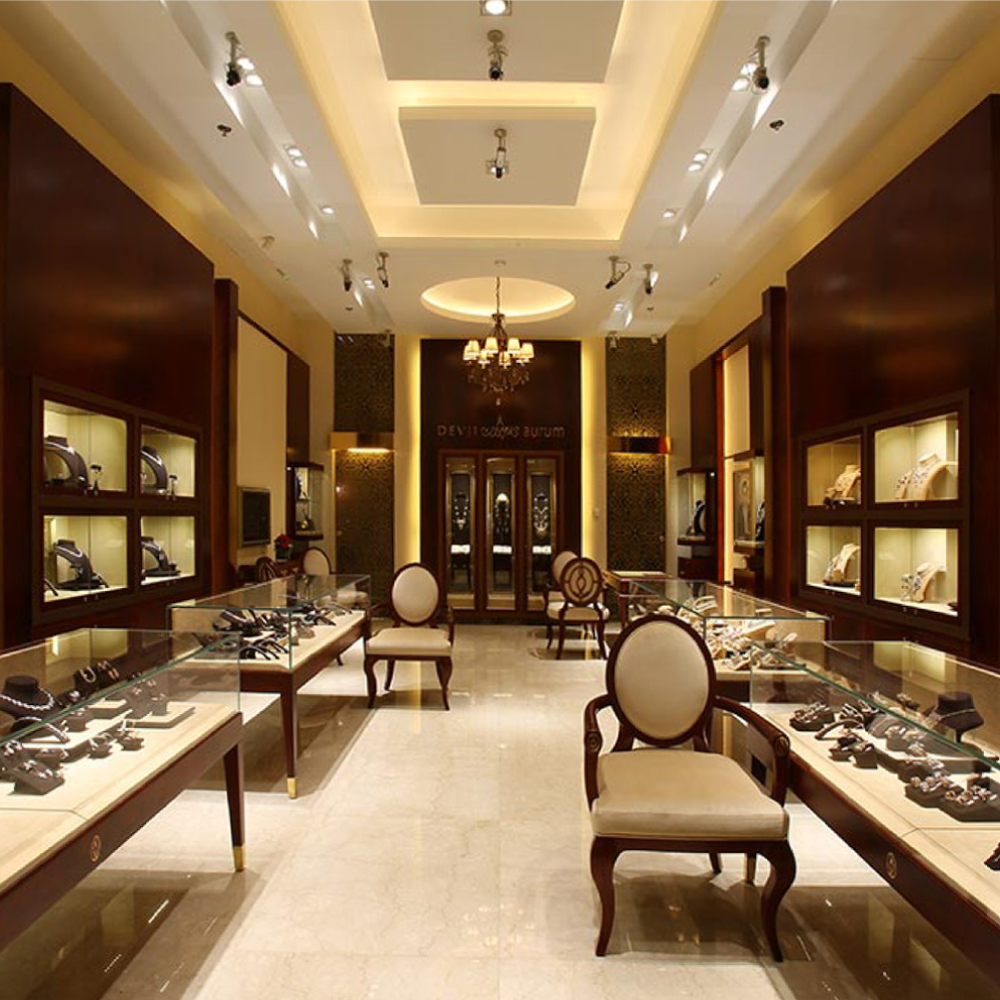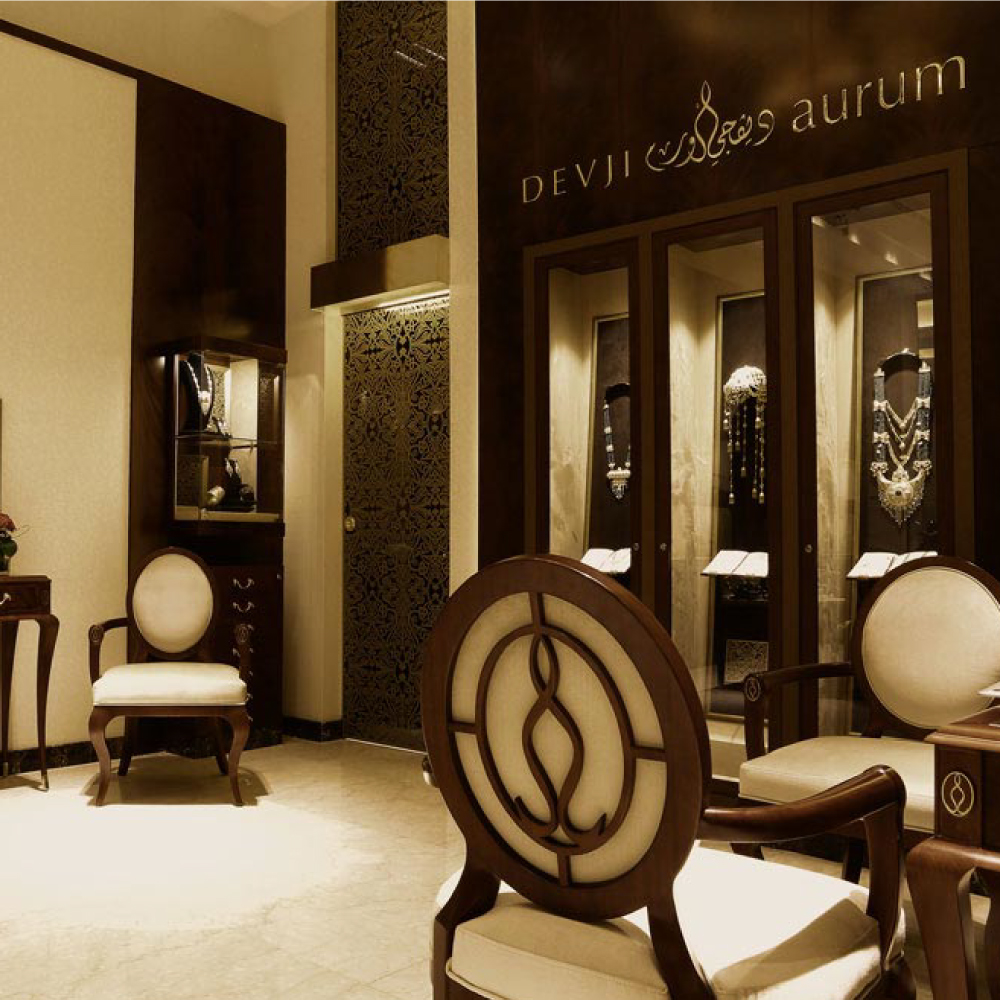 Our Story
A Legacy Crafted in Gold
Our founder, Shri. Devji Ramji Sagar carried a vision that his jewels would not only be adornments but time capsules that told stories. Our legacy is a manifestation of that desire to create the most timeless and unimaginable pieces of jewellery that is an art to the eyes of the beholder. We are the curators of the exquisitely unique, at Devji Aurum designs are made from the soul, for the soul.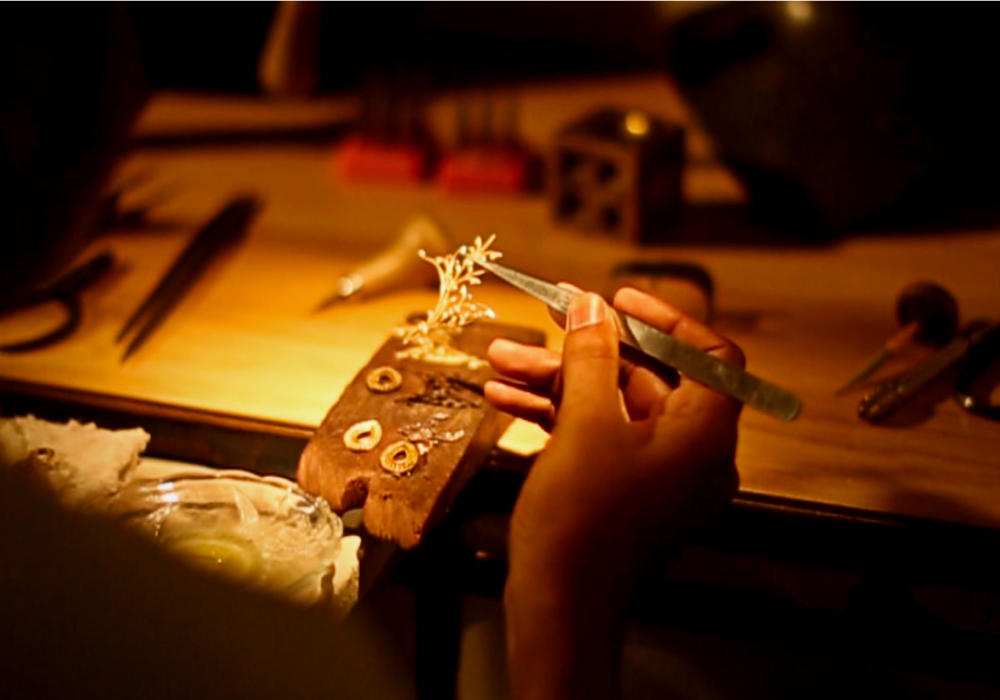 Contact Us
Bahrain
Al Aali Mall - +973 17582588
Seef Mall - +973 17583399
Bahrain City Center - +973 17179898
moc.muruaijved@selas

Dubai
The Dubai Mall - +971 44343113
Mall of the Emirates - +971 43410917
Mirdiff City Center - +971 42840123
moc.muruaijved@selas